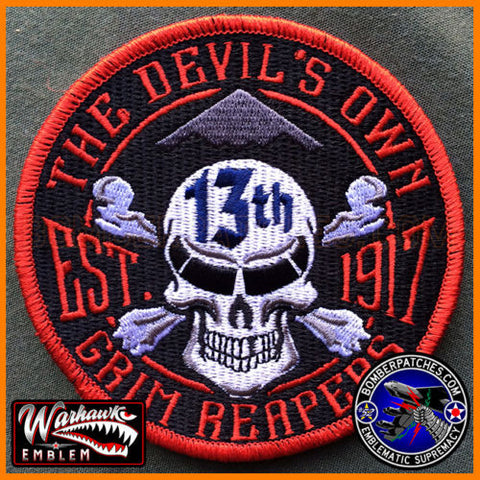 13th Bomb Squadron FRIDAY Morale Patch
This is the latest 13th Bomb Squadron "Friday" patch. The 13th Bomb Squadron flies the B-2 Spirit and are based at Whiteman AFB, MO. This patch is being offered on a limited basis after arranging for a number to be offered to collectors with the approval of the Squadron.
100% embroidered, merrowed border, 4.0" diameter, hook backing with corresponding loop material of same dimensions included.