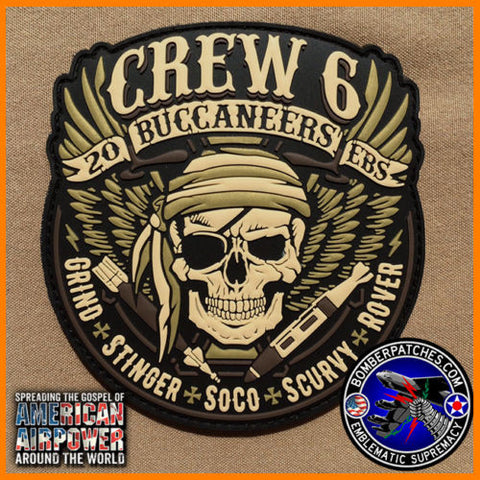 20th EBS Expeditionary Bomb Squadron Crew 6 PVC Patch
The 20th Expeditionary Bomb Squadron's Crew 6's patch - created to be worn during their deployment in support of Operation Inherent Resolve. This version will not be recreated and the number on-hand is limited. 
I am the designer and producer of this patch and it is only available on eBay and the BomberPatches website. PVC rubber, 3.75" wide, 4" tall. Velcro back, corresponding soft attachment material included, same size as patch.