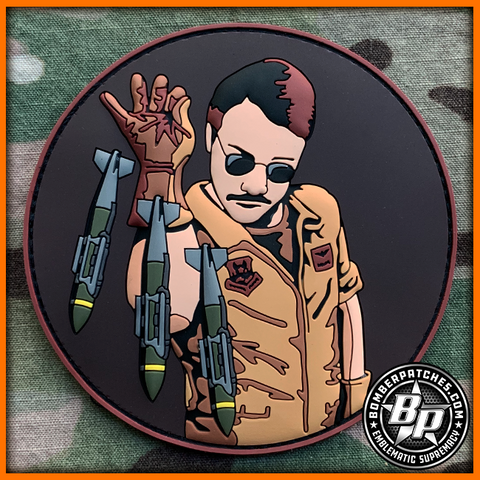 23d EXPEDITIONARY BOMB SQUADRON SALT BAE PVC DEPLOYMENT MORALE PATCH, B-52H JDAM
Designed and produced for the 23d Bomb Squadron for their 2018 Deployment in support of Operation Inherent Resolve. There is a similar embroidered patch available from another seller, but this is the original design and a Bomber Patches production.
I am the designer and producer of this patch and it is only available on eBay and www.bomberpatches.com. PVC rubber, 4.0" diameter, 3D detail, hook back, corresponding soft attachment material included, same size as patch.