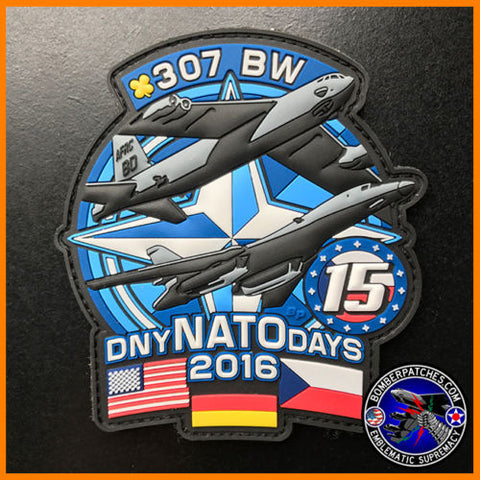 307th Bomb Wing NATO Days 2016 PVC Patch
This patch was designed and created for the crews of both the B-52 and B-1 appearing at the NATO Days 2016 military open house in Ostrava, Czech Republic. This patch marks the 15th Anniversary of NATO Days, recognition of Germany as the partner nation of the year, and the first time a B-1 has been presented to the public in the Czech Republic. This is a coveted piece, and very limited in quantity. 
I am the designer and producer of this patch. PVC rubber, 4.0" tall, Hook back, corresponding soft attachment material included, same size as patch.