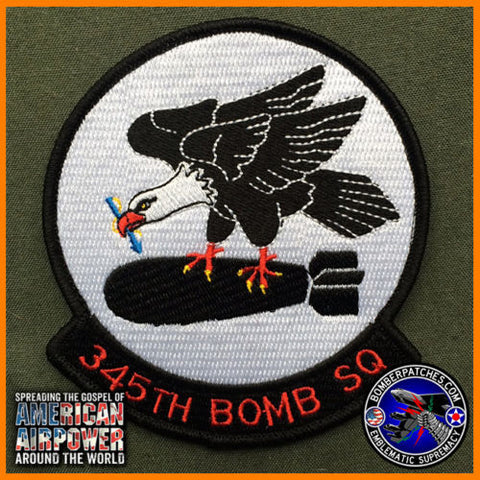 345th Bomb Squadron 307th Bomb Wing Patch
This is the patch that will be worn by the NEWEST B-1B Squadron, when it stands up under the 307th Bomb Wing. The 345th is the new Formal Training Unit designation under the Air Force Reserve Command, and will remain at Dyess Air Force Base. The 345th is a decorated Heritage Squadron, and formerly flew the B-24 Liberator, B-29 Superfortress and the B-47 Stratojet. The 489th Bomb Group and 489th Maintenance Squadron patches are available in separate listings.
100% embroidered, 4" tall, 3 3/4" wide, merrowed border, Velcro back.