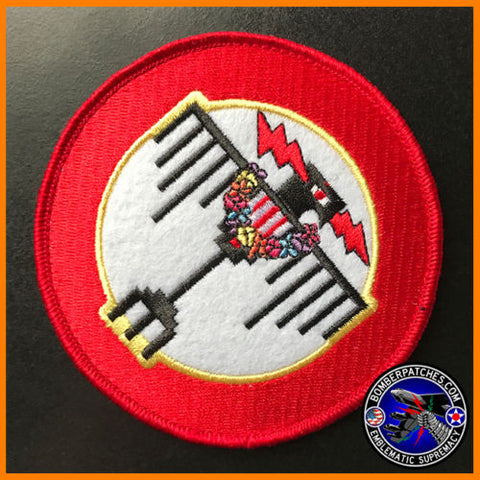 34th Expeditionary Bomb Squadron 2016 Deployment Morale Patch
This patch was created for the 34th Bomb Squadron for their 2016 Guam Deployment. This morale patch is the traditional Thunderbird made famous by the 34th, wearing a lei in the spirit of their rotation on a Pacific Island.
I am the designer and producer of this patch. 100% embroidered, 4.0" tall, 3.85" wide. Hook back, corresponding soft attachment material included, same size as patch.