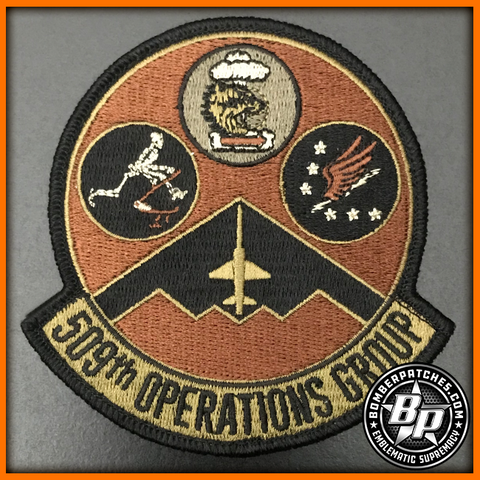 509TH OPERATIONS GROUP EMBROIDERED PATCH 13 BS, 393 BS, 509 OSS, B-2 WHITEMAN DESERT
This is the current 509th Operations Group patch, designed and produced by Bomber Patches. This is the desert version. A full color and OCP version are available in separate listings. 
100% embroidered, 4.0" tall, 3.5" wide, merrowed border, hook back, corresponding loop attached.