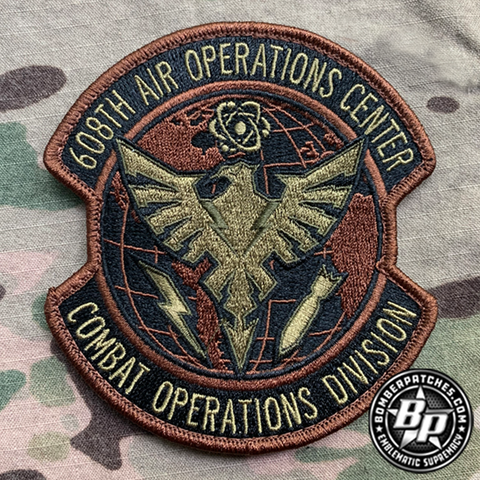 608TH AIR OPERATIONS CENTER COMBAT OPERATIONS DIVISION PATCH OCP
This patch was designed for Air Force Global Strike Command 608th Air Operations Center (AOC) which plans, directs, and assesses daily operations employing global, kinetic and non-kinetic capabilities in order to deliver strategic effects for the United States Strategic Command (USSTRATCOM) commander and joint fires in direct support of theater commanders. This is the newest design generated for the Combat Operations Division, and is worn exclusively by them.
 100% embroidered, 4" tall, 3.6" wide, heat cut border, hook back.