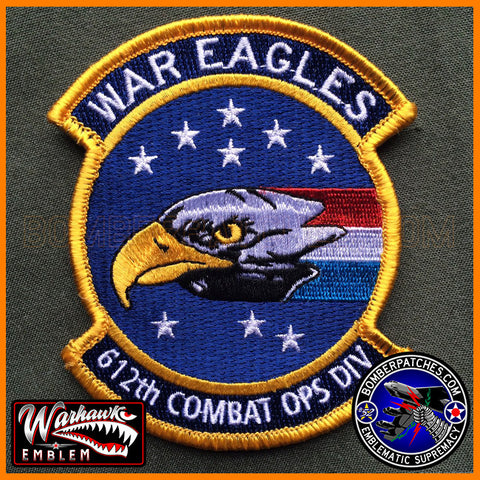 612TH AOC "WAR EAGLES" COMBAT OPERATIONS DIVISION PATCH
Designed and produced for the 612th Air Operations Center, Combat Operations Division. 

The 612 AOC provides command and control of air power in the United States Southern Command's area of responsibility (AOR), to include 31 countries covering 1/6 of the world's land mass plans, The 612 AOC COD is charged with the execution of the Air Tasking Order.
4" tall, 3.5" wide, 100% embroidered, merrowed border, hook back.