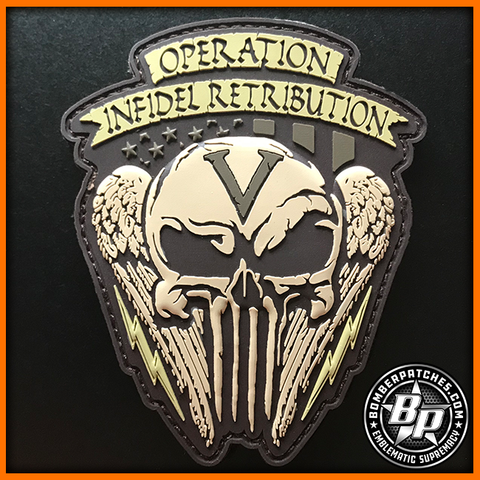 69th Expeditionary Bomb Sq Operation Infidel Retribution PVC Morale Patch, B-52H
This original PVC patch was created for the 69th Expeditionary Bomb Squadron to add to their impressive catalog of morale patches. This patch dates from their 2017-2018 CENTCOM Deployment. Though this patch was made for the 69th, it is not particular to the unit. This is the Desert version. A glow in the dark version is available in a separate listing.
PVC rubber, 
3.5" tall, 2.5" wide, hook backing with corresponding loop attached.