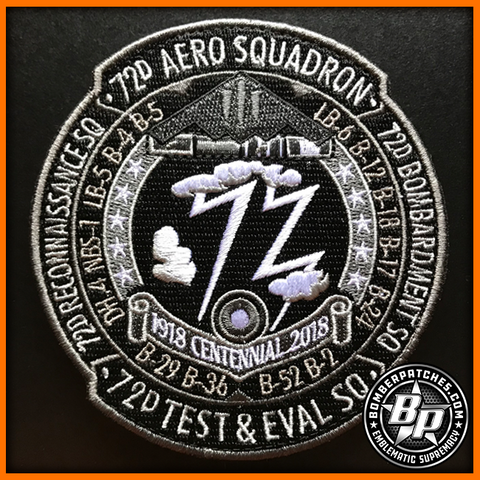 72d TEST AND EVALUATION SQUADRON 100TH ANNIVERSARY PATCH, B-2 WHITEMAN AFB
This original embroidered patch designed and produced for the current the 72d Test and Evaluation Squadron at Whiteman AFB, MO, in commemoration of their Centennial. This is the black and white version, and is was a limited run. The full color version is available in a separate listing. 
100% embroidered, 
4.25" tall x 4.0" wide, hook backing with corresponding loop attached.