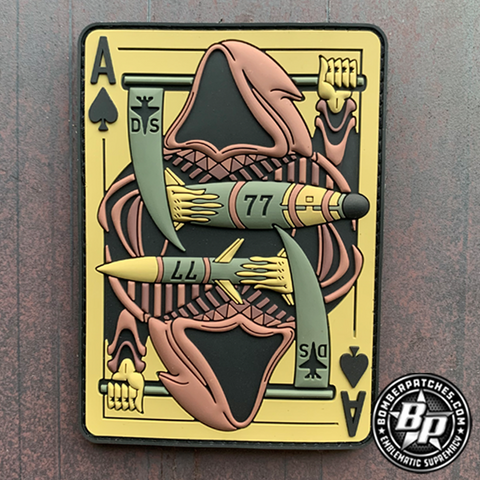 77th Fighter Squadron 2020 Deployment, OCP
D

esigned and produced for the 77th Fighter Squadron, Shaw AFB, S

C for their 2020 deployment to 

Prince Sultan Air Base, Saudi Arabia

.




PVC, 4.21"  tall x 3" wide, 3D detail, hook back

. The desert and full color versions are available in separate listings.