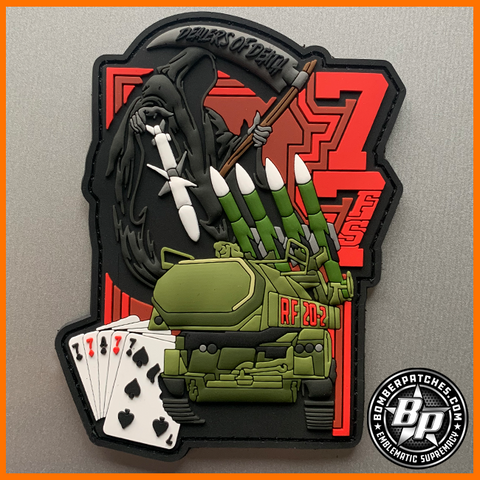 77th Fighter Squadron "Dealers of Death" Red Flag 20-2
Designed and produced for the 77th Fighter Squadron, Shaw AFB, SC, for Red Flag 20-2.
I am the designer and producer of this patch. PVC rubber, 5"  tall x 3" 1/8 wide, 3D detail, hook back, corresponding soft attachment material included, same size as patch.