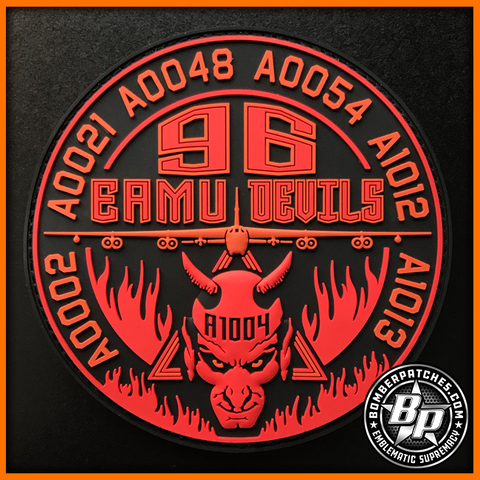 96th Expeditionary Aircraft Maintenance Unit CREW CHIEF patch, CBP 2018 2019, B-52, Color
Designed and produced for the 36 EAMXS / 96 EAMU for their 2018-2019 deployment to Andersen AFB, Guam, in support of the Continuous Bomber Presence mission. This patch features the aircraft tail numbers present during the deployment. 
4" diameter, PVC, 3D detail, hook back. The glow in the dark version is available separately.