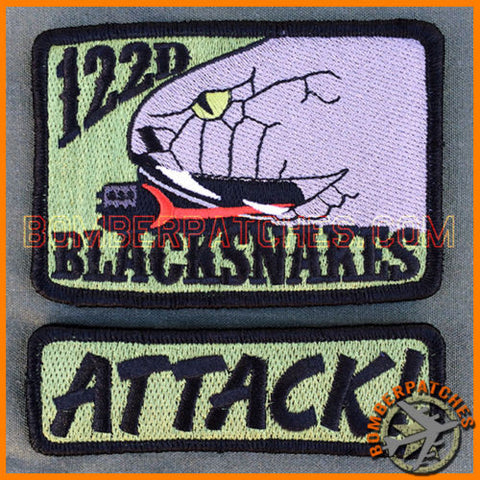 A-10 Warthog 122d Fighter Wing BLACKSNAKES Operator Patch & Tab, Gray Version
This patch and tab was designed and produced for the 122d Fighter Wing "Blacksnakes", Fort Wayne Air National Guard Station, Indiana. This is the color, or gray, version, the "subdued" version is also available separately.. This design was produced for their deployment to the CENTCOM AOR. The patch and the tab are offered here as a set, and only available through me. The patch and "ATTACK!" tab are 100% embroidered, merrowed border and Velcro backed with 

corresponding hook material included, same size as the patch. T

he patch is 4.0" wide, 2.75" tall. The tab is 4.0" wide, 1.25" tall.