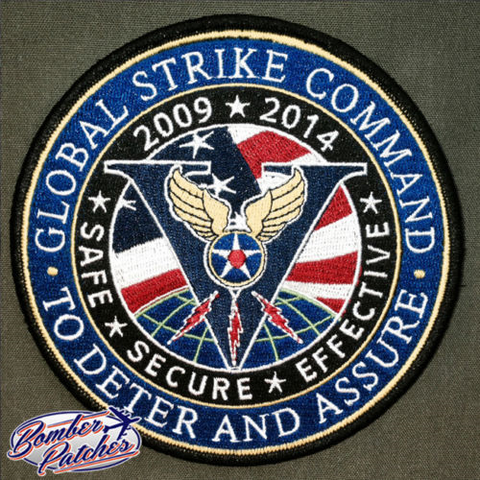 Air Force Global Strike Command 5 Year Anniversary Patch
This is the official patch approved for uniform wear to commemorate the Fifth Anniversary of the command responsible for the US Air Force nuclear delivery platforms and support systems, including the B-2 Spirit, B-52H Stratofortress, LGM-30G Minuteman III
ICBM and UH-1N Iriquois.  I was commissioned to create this design for Air Force Global Strike Command, headquartered at Barksdale Air Force Base, LA, and in turn, produced this patch.

  This item is not available from other vendors.  The patch is

100% embroidered, 4.5" diameter, merrowed border, hook backing with corresponding loop material of same dimension included.