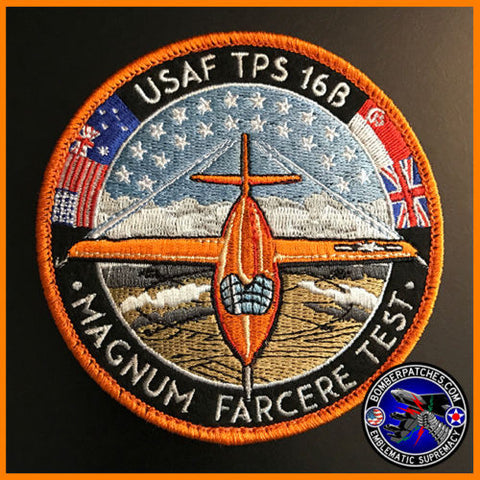 Air Force Test Pilot School Class 16B Patch, X-1 Commemorative, Edwards AFB TPS
Original Bomber Patches design for Class 16B, USAF Test Pilot School, Edwards AFB, CA. Commemorates the 69th year of Chuck Yeager's breaking of the sound barrier in the X-1. A sister patch, incorporating the 69th Bomb Squadron's morale emblem available in a separate listing. 
100% embroidered, merrowed border, hook back, 4.0" diameter.