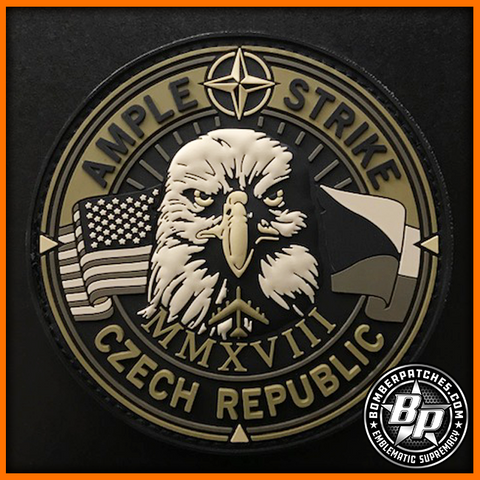 AMPLE STRIKE 2018 PATCH OCP PVC RAF FAIRFORD
This patch was designed and produced by Bomber Patches to be worn by 307th Bomb Wing B-52 aircrew participating in Ample Strike 2018, along with 18 NATO partner nations. 
The B-52s flew sorties in support of the exercise out of RAF Fairford. 
The OCP embroidered version, along with the full color embroidered and PVC versions are available in separate listings.
PVC, 3.75" diameter, hook back, corresponding loop included, same size as patch.