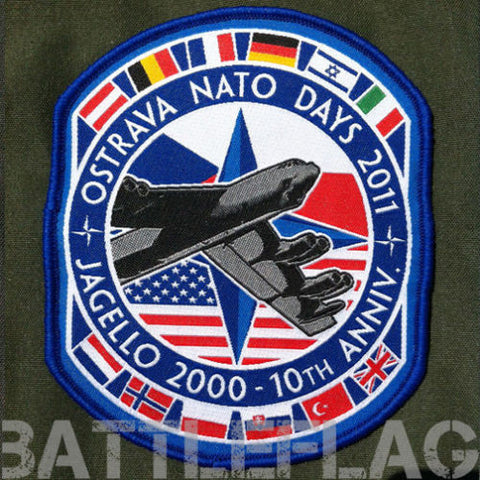 AUTHENTIC 2011 NATO DAYS B-52 PATCH, CZECH REPUBLIC
This patch is rarely available to the public.  It was produced as a commemorative item to mark the second year of participation for the B-52 Stratofortress, flown by a 307th Bomb Wing crew for static display for the 2011 NATO Days military open house  outside of OSTRAVA, Czech Republic.
This is an extremely rare patch
.


I am the designer and producer of this patch and it is not available elsewhere to civilians. It was made available to the public at the airshow location in September 2012. I'm the designer and producer of this patch.  If you see it somewhere else, it likely is a fake.  100% WOVEN (not embroidered) very high detail, 4.5" top to bottom, merrowed border, hook backing with corresponding loop material of same dimensions included.