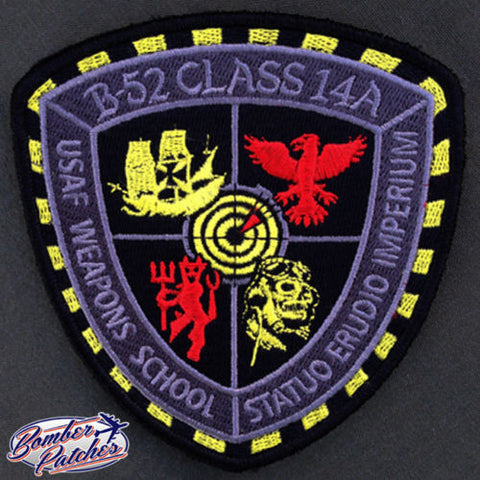 B-52 Weapons School Class 14A Patch
Designed and produced for B-52 Weapons School 14A. Class 14A is notable as it resumed the first of February 2013 after the previous class was canceled due to the funding issues broadly effecting the military.  


I am the designer and producer of this patch and it is not available elsewhere. 100% embroidered, 4.25" tall, 4.125" wide, merrowed border, Velcro sewn to back, corresponding soft attachment material included, same size as patch.


Weapons School patches are strictly controlled, and I have gained permission to make it available to collectors. Unlike my regular stock, I'm making a limited number of these available.  This patch will not be reproduced.