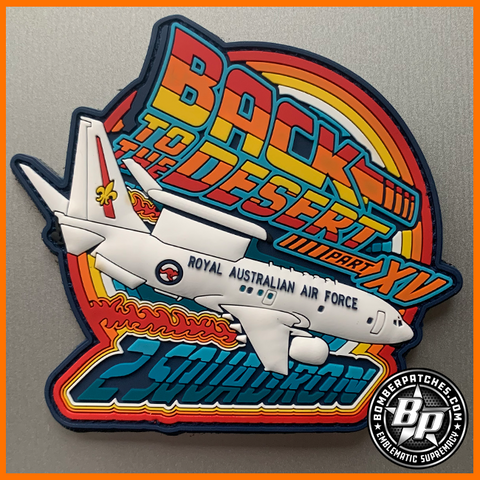 2 Squadron RAAF Back To The Desert Deployment Aircrew Patch, Al Udeid AB 2019
Automatic 50% discount at checkout due to defects in remaining inventory.
Designed and produced for 2 Squadron, RAAF, flying the E-7A Wedgetail for their 2019 deployment to Al Udeid AB.
PVC, 4" tall, 3D detail, hook back.