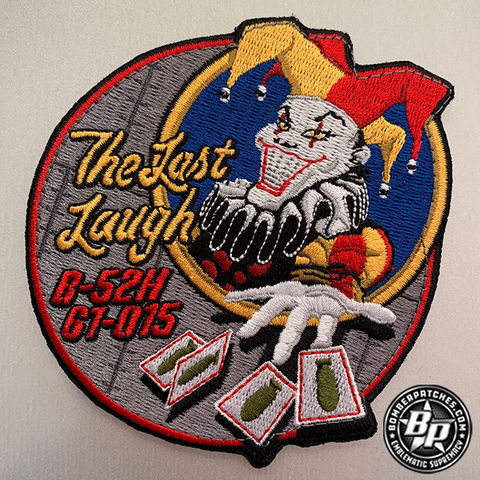 96th Bomb Squadron Nose Art Series Patch, 61-015, The Last Laugh
This patch was created to commemorate the B-52 tail number 61-015. Designed and produced for the 96th Bomb Squadron, reigning from Barksdale AFB, and is a special, limited edition, part of my B-52 Nose Art Patch Series. This patch will not be reproduced.
4" diameter, 100% embroidered, heat cut border, hook back.