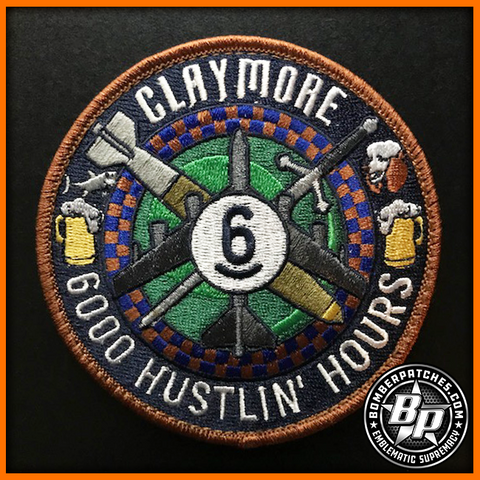 Claymore, 6000 Hustlin' Hours" Fini-Flight Embroidered Patch, B-52 H, 93d Bomb Squadron
This patch was designed and produced to recognize the accomplishments and final flight of a good friend and outstanding B-52 Instructor Weapons Systems Officer, and a pillar in the 93d Bomb Squadron. This is a fini flight patch. 
4" diameter, 100% embroidered, merrowed border, hook back.