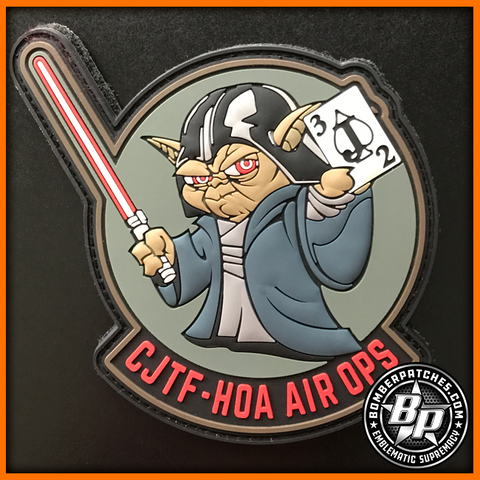 COMBINED JOINT TASK FORCE HORN OF AFRICA AIR OPERATIONS DARTH YODA
Designed and produced for Combined Joint Task Force operating in the Horn of Africa region. The standard Yoda version available in a separate listing.
I am the designer and producer of this patch and it is only available on eBay and www.bomberpatches.com. PVC rubber, 4.0" tall, 3.75" wide, 3D and glow in the dark detail, hook back, corresponding soft attachment material included, same size as patch.