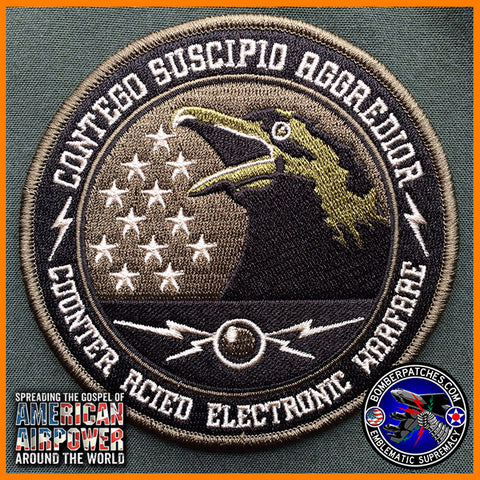 COMBINED JOINT TASK FORCE PALADIN PATCH
Designed for the CJTF Paladin, Bagram Air Field Afghanistan, now disbanded. This is one of three patches I designed for the CJTF. The mission for the CJTF has ended, and with that, I'm making this patch available for the first time. If you're not familiar with the Task Force, please have a look at the links provided below. 
Paladin provided explosive ordnance disposal and counter improvised explosive device expertise and training for U.S., coalition and Afghan National Security Forces since July 2005 when it was instituted as a Counter IED defeat command. The discontinuation of the mission is a result of the drawdown of US military presence in Afghanistan.
This patch remains one of my favorites, so I am making it available for a limited time to collectors. It is very rare and cannot be purchased elsewhere. 

100% embroidered, 4.25" diameter, merrowed border, Velcro back, corresponding soft attachment material included, same size as patch. Outstanding quality.