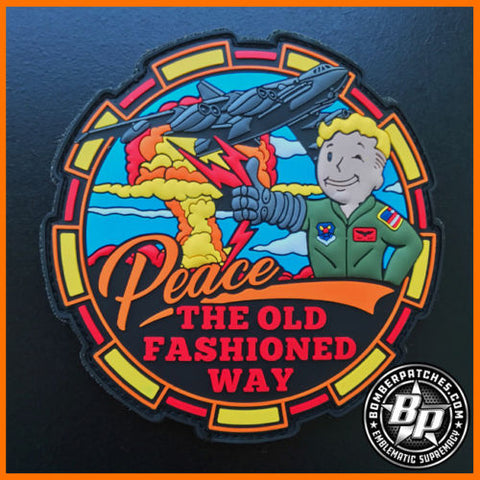 PEACE THE OLD FASHIONED WAY FALLOUT MORALE PVC PATCH B-52 STRATOFORTRESS UPDATE
This patch is the update of the previous version produced for a B-52 Formal Training Unit class. Due to the response, a general version is now available.
PVC rubber,
4" diameter wide, hook backing with corresponding loop attached.