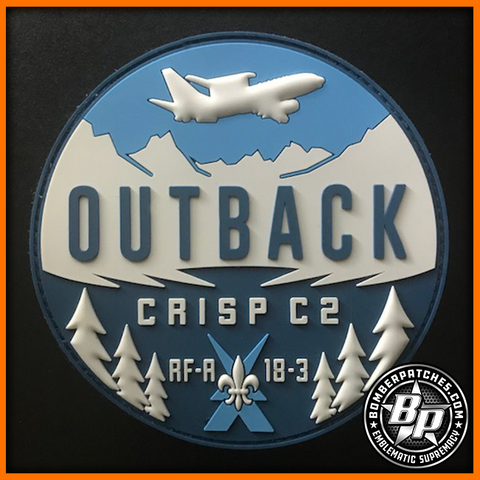 ROYAL AUSTRALIAN AIR FORCE 2 SQUADRON 2018 RED FLAG ALASKA 18-3 PVC PATCH, E-7A WEDGETAIL
50% off automatic discount at checkout on remaining inventory due to color defects. Final Sale.
Designed and produced for 2 Squadron, Royal Australian Air Force, flying the E-7A Wedgetail for their participation in Red Flag Alaska 18-3.

4" diameter, PVC, 3D detail, hook back.