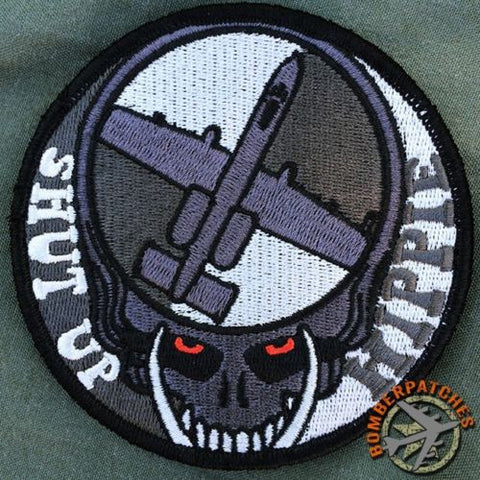 Dead Head Shut Up Hippie A-10 Warthog Patch
This is the first patch in the expansion of the Shut Up Hippie theme.  I had discussed doing this a few years ago with some A-10 drivers at Barksdale, but we didn't do it.  In light of the recent uncertainty with the A-10 program, I made the patch.
I am the designer and producer of this patch and it is only available here and my website. 100% embroidered, 4.0" diameter, merrowed border, hook backing with corresponding loop material of same dimensions included.