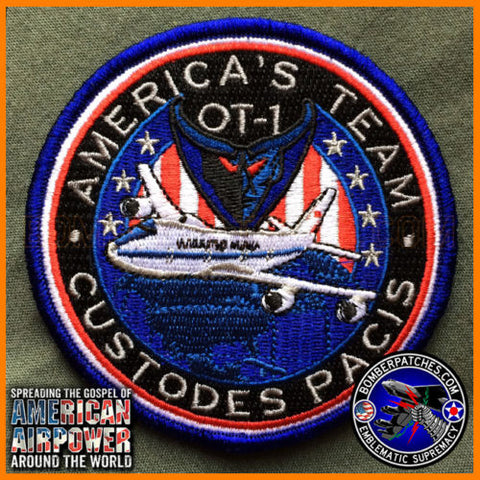 E-4B NIGHTWATCH NAOC "America's Team" OPS TEAM 1 Patch
I designed and produced this patch for TEAM 1 "Blue Demons" crewing the E-4B NAOC "Nightwatch" from Offutt AFB, NE. This is the embroidered version, a Glow in the Dark PVC version is available in a separate listing.
 I have been authorized to make it available to collectors on a limited basis, as is the case with most of my crew and organization oriented patches.
The patch is executed in PVC, 3.5" diameter, Velcro back with corresponding soft loop included.