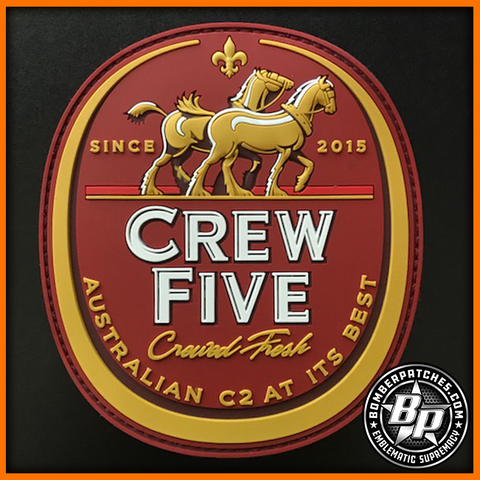 E-7A WEDGETAIL CREW FIVE PVC PATCH, RAAF ROYAL AUSTRALIAN AIR FORCE
This patch was designed and created for CREW FIVE flying the E-7A Wedgetail, Royal Australian Air Force. This is the full color version. The glow in the dark version is available in a separate listing.
I am the designer and producer of this patch and it is only available on eBay and www.bomberpatches.com. PVC rubber, 4.0" tall, 3.65" wide, hook back, corresponding soft attachment material included, same size as patch.