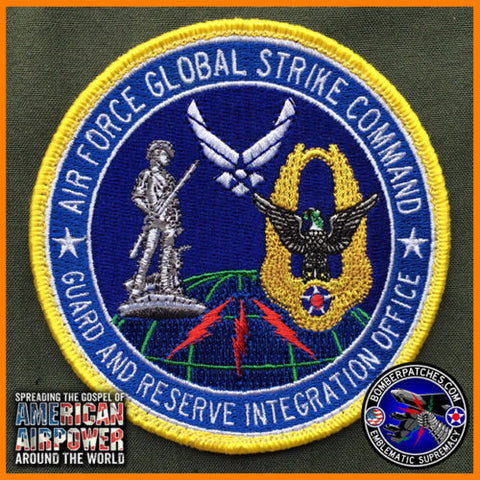 GLOBAL STRIKE COMMAND GUARD RESERVE INTEGRATION OFFICE PATCH
This patch is a redesign of the AFGSC Guard and Reserve Integration Office patch, replacing the previous version. It features the USAF emblem, with the Guard and Reserve emblems, superimposed over the Global Strike globe and lightning bolts.
This patch is not available elsewhere. 1

00% embroidered, 4.0" diameter, merrowed border, hook backing with corresponding loop included. This patch is more limited in number than the majority of the others I offer - the overall production was very small.