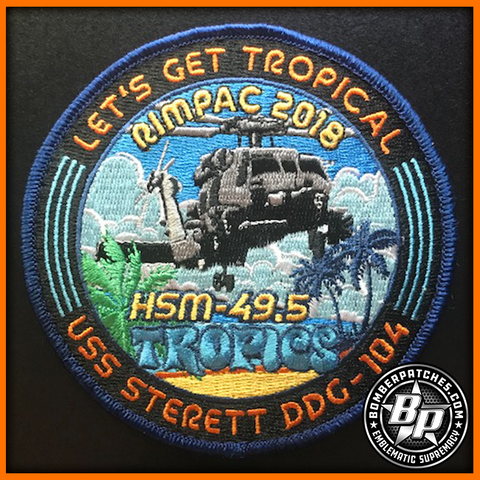 HSM 49 DET 5 DEPLOYMENT EMBROIDERED PATCH USS STERETT RIMPAC 2018 MH-60R SEAHAWK
This patch was designed and produced for the the HSM 49 Det 5, flying the MH-60R Seahawk, for their RIMPAC 2018 deployment. The PVC version is available in a separate listing.
The patch is 4.0" diameter, 100% embroidered, merrowed border, hook back with corresponding loop attached.