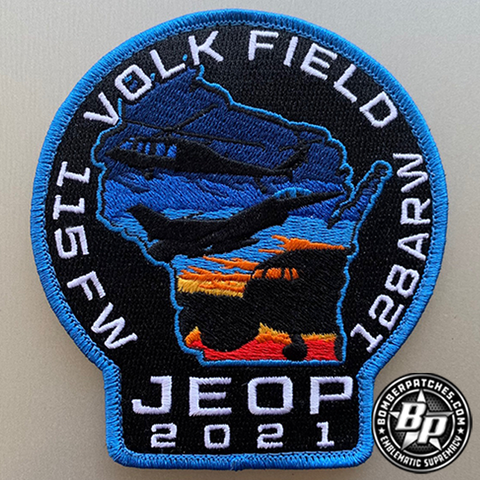 JEOP 115th Fighter Wing, 128th Air Refueling Wing, F-16C, RC-26B, KC-135R
Designed and produced for the 115th FW / 128th ARW, Joint Enlisted Orientation Program, Volk Field ANG, Wisconsin.
The 115th Fighter Wing was recently selected by the Air Force to receive a new fleet of F-35A Lightning II aircraft, and to host the F-35A mission. The F-35 is one of the world's premiere fighter aircraft that has the ability to perform air-to-air, air-to-ground and intelligence, surveillance and reconnaissance missions. The unit expects to receive the first F-35A aircraft in the Spring of 2023.
4.25" wide x 3.85" tall, 100% embroidered, merrowed border, hook back.