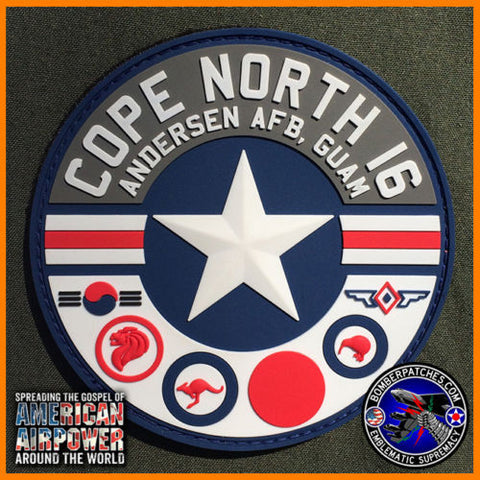 LIMITED COPE NORTH 2016 PVC Patch
I designed and produced this patch for the Command Staff overseeing Joint Operation COPE NORTH in 2016. Participants in this exercise are the U.S. Air Force, the Japan Air Self-Defense Force, Royal Australian Air Force, as well as Air Forces from New Zealand, Singapore, the Philippines and Republic of Korea. 
This patch is executed in PVC rubber. 4.0" diameter, Velcro back including loop piece.  I am the designer and producer of this patch. This is one of two patches for this exercise, this version is limited and distributed to select units.