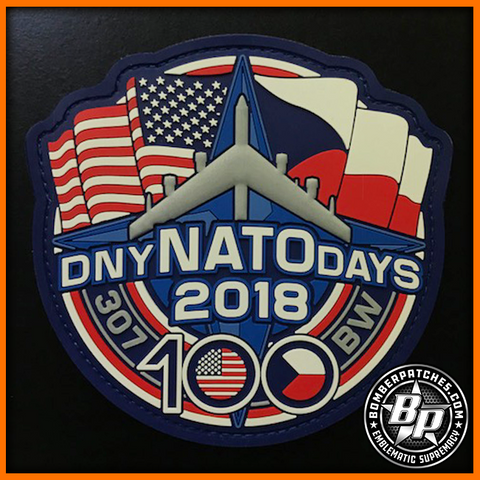 NATO DAYS 2018 PVC PATCH CZECH REPUBLIC
This patch was designed and produced by Bomber Patches to be worn by 307th Bomb Wing aircrew participating in the NATO Days military open house in Ostrava, Czech Republic, September 2018. The embroidered version is available in a separate listing.
PVC, 4" tall, hook back, corresponding soft attachment material included, same size as patch. The patch is only available here and the Bomber Patches website.