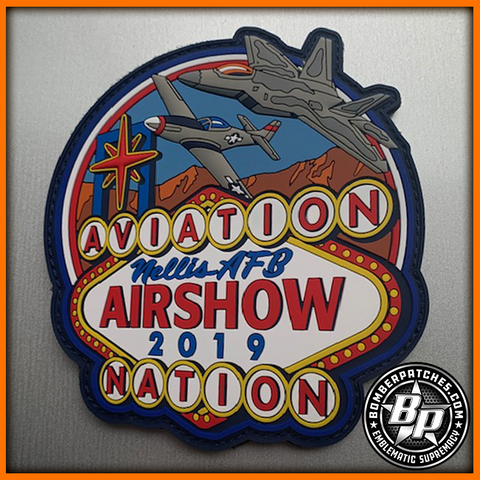 Nellis AFB Airshow 2019 Aviation Nation F-22/P-51 Officially Authorized Patch
Designed and produced for Aviation Nation for Nellis AFB Air Show 2019. There is an unauthorized copy of this patch in circulation. The differences are fairly easy to recognize side by side, but one could easily be fooled by the copy, which is smaller and the design is poorly executed. 
The Thunderbirds version of the Nellis Airshow patch is available in a separate listing.
4.25" x 3.75", PVC, 3D detail, hook back.