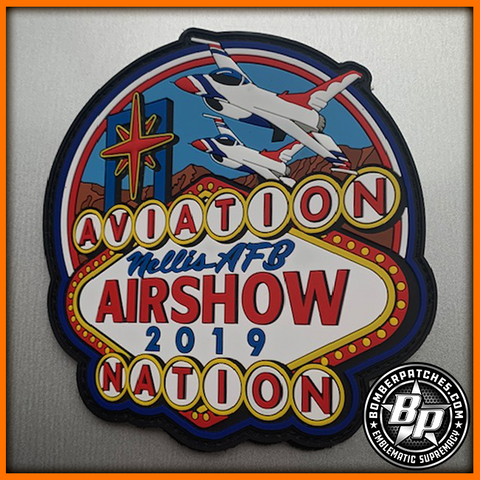 Nellis AFB Airshow 2019 Aviation Nation Official Patch, Thunderbirds Version
Designed and produced for Aviation Nation for Nellis AFB Air Show 2019. This is the initial version of the Nellis Airshow 2019 patch. A subsequent F-22 and P-51 version was more widely distributed than this version.
The original authorized official Nellis Airshow 2019 (F-22 and P-51) patch is available in a separate listing.
4.25" x 3.75", PVC, 3D detail, hook back.