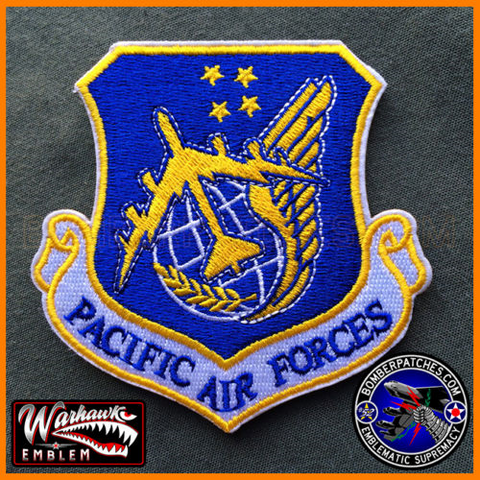 Pacific Air Forces PACAF Command Patch, B-52 Version 23d Bomb Sq, Andersen AFB
This version of the PACAF patch was designed and produced in concert with the 23d Bomb Squadron's deployment patch from 2014. It is not official, but is a morale patch. I am re-releasing this patch due to demand. The lightning bolt from the original is replaced by the B-52 with bolts repeated in the wings. 


I am the designer and producer of this patch and it is not available elsewhere. 100% embroidered, 3.5" tall, heat cut border, Velcro sewn to back, corresponding soft attachment material included, same size as patch
.