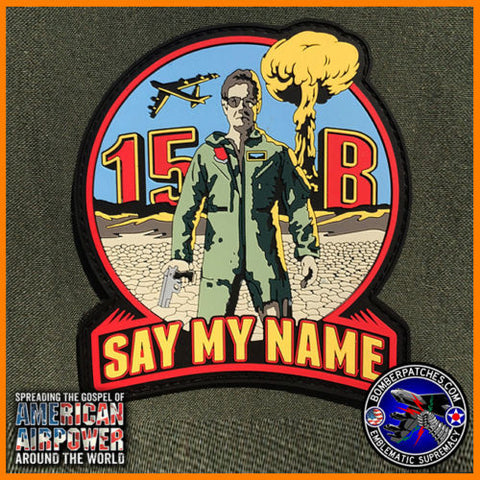 PVC B-52 Weapons School WIC Class 15B FRIDAY Patch 20th 23rd 69th 96th Bomb Sq
Designed and produced for B-52 Weapons School 15B (current class). This is the PVC FRIDAY morale patch -  extremely limited in the number available. It's a take on Walter White from Breaking Bad. B-52 instead of an RV, a nuclear detonation instead of smoke pouring out of that RV.
This patch and it is not available elsewhere. PVC rubber,4.0" tall, Velcro back, corresponding loop included, same size as patch.