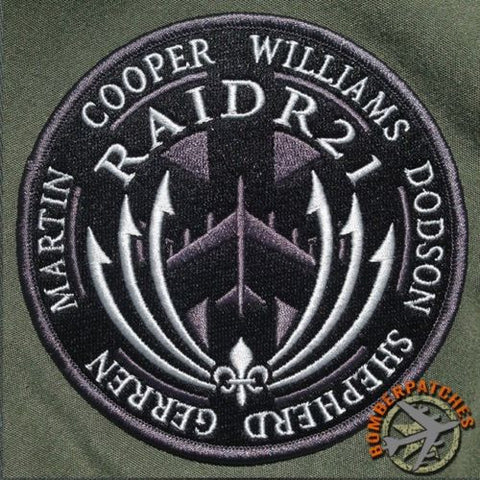 RAIDR21 Memorial Tribute Patch
This patch is a recreation of a patch I made in 2008 shortly after the loss of this crew. This patch has the names of each crew member whereas the original did not.  I assume those who know what this patch is don't need to be told about the significance of it.  If you're not familiar, please research it if you're so inclined. 
100% embroidered, 4 5/8" diameter, merrowed border, Velcro sewn to back.