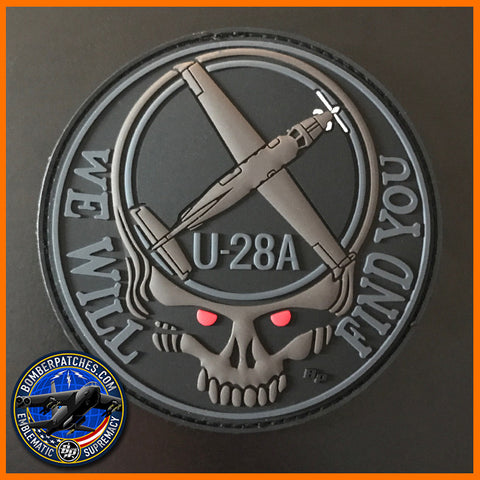 U-28A WE WILL FIND YOU PVC MORALE PATCH, RED EYES Version
This is a Bomber Patches original, and the emblem has been adopted as a favorite morale patch in the U-28 community. Tactical colors, red eyes. Alternate versions are available in separate listings. 
PVC rubber, 3.75" diameter, hook back, corresponding soft attachment material included.