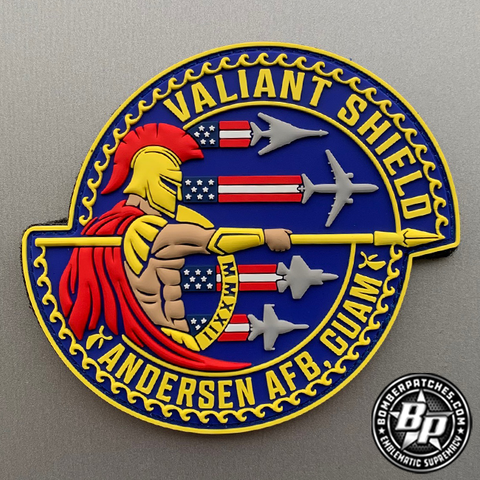 36th Wing Valiant Shield 2022 Full Color, PVC
Designed and produced for the 36th Wing for their participation in the USAF, USN, Army, USMC Joint Force Exercise, Valiant Shield 2022. Flying the B-1, K-46, F-35, F-18E.
3.6" tall x 4" wide, 3D detail, hook back.
The OCP and Full Color embroidered versions are available in separate listings.