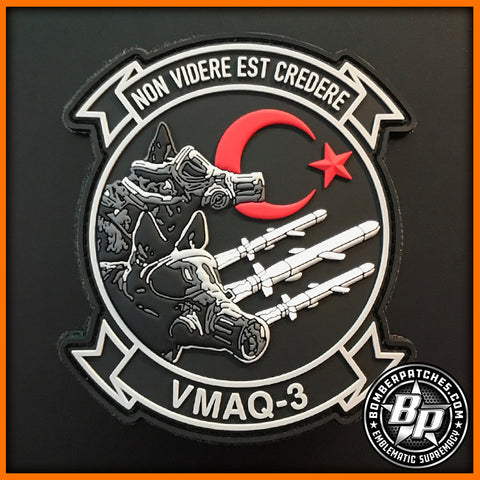 VMAQ-3 "MOON DOGS" DEPLOYMENT PATCH Full Color PVC EA-6B Prowler
This deployment patch was produced for the VMAQ-3 "Moon Dogs", flying the EA-6B Prowler, based at Cherry Point Naval Air Station.  The glow in the dark version of this patch is available in a separate listing.
PVC rubber, 4.0" tall, 3.5" wide, hook back, corresponding loop attached, same size as patch.